Rating: 3 out of 5
Steven Soderbergh has remained one of the most persistent auteurs to survive the three decades of cinematic movement since his heyday as one of the stalwart members of the "Video Store" generation alongside such filmmakers as Quinten Tarantino and Richard Linklater; a diverse and broadly spread crew whose knowledge of film history seeped effortlessly into their creations. Soderbergh is more consistent than his peers, where they take multiple years between ambitious multi-film projects, he seems capable of minituarizing or outsizing his ambitions for whatever project he deems fit. From indie flicks like Sex, Lies and Videotape to taught, steamy romances such as Out of Sight, equally capable of crafting compelling awards-season bait like Traffic and Erin Brokovich and a seemingly smarmy crowd-pleaser like Magic Mike, pulling off each with equal aplomb. Soderbergh is the working-man filmmaker of Hollywood's golden-age turned arthouse student and aesthetic adventurer. Unsane, even by Soderbergh's standards, is an odd little outcast of a film. Filmed entirely on iPhone, this misleadingly understated psychological thriller is at turns devilishly sly and unfortunately telegraphed. Soderbergh continues advocating for the fact that he is a noteworthy, exciting filmmaker, three decades into his career.
Soderbergh has fluctuated between Hollywood hitmaker and indie-darling, Unsane is firmly in the latter category. Featuring a magnetic lead performance by Claire Foy and raw, clinical frames captured on iPhone, the stagnant environments suffocate and terrorize the main character Sawyer Valentini as she desperately attempts to determine whether she possesses her sanity or not. She is a working woman who admits to her psychiatrist that she has once contemplated suicide as a result of trauma relating from a stalker. This lands her in a mental institution in spite of her calm demeanor, it is here the lines between her reality and the truth become blurry and uncertain; the thrills are deceptively simple, maximizing misinformation and small kernels of truth in clever reversals and shocking outcomes.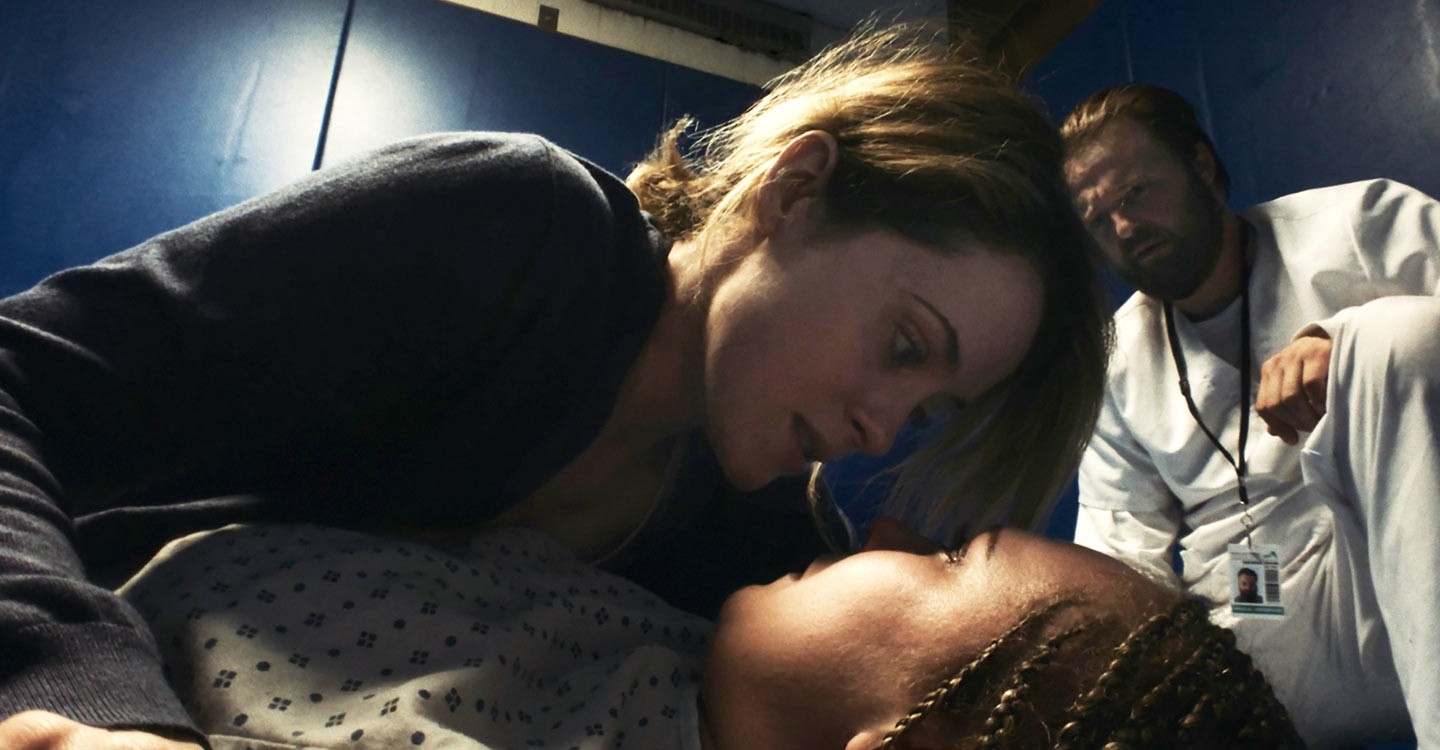 The film suffers from some slight pacing issues. The first two acts are rather relentless in their twisting of information and commitment to discomfort, however, the film chokes up in its final act. Despite the film's reasonable length, the last third feels bloated, an extended dialogue scene that could've been the climax of the film is squandered with overt exposition and milking the moment for a bit too long. The spatial tightness choreographs exactly the kind of tension the film is striving for, claustrophobic and confrontational, unfortunately it all feels a bit familiar and predictable. For two-thirds of its runtime the film strikes a voice all it's own, a cadence Soderbergh had not yet possessed, however, he settles for something a bit more conventional in the conclusion canonizing Unsane as a curious experiment from a tried-and-true auteur rather than a case of later-career inspiration, which his work in the 2010's appears to be a constant dichotomy between.
Unsane is a novel psychological thriller that, for fans of the genre, is a must-view, and for fans of Soderbergh's genre-hopping an absolute necessity. Claire Foy's performance alone justifies a viewing experience, Soderbergh is magnificent at falling prey to his performers' gravity, and this film is no exception, he wades through her world, even as the frames disconnect us from reality, Foy brings the viewer bracingly back never losing sight of the weight of her character's trauma. Unlike Soderbergh's ensemble pieces, Unsane never casts too wide a net or introduces too many characters, the noted absence of such a style, the felt withdrawal from habits he has spent an entire career developing enhance how unnerving the film is; the cinematic discomfort of Soderbergh telling a single story alongside utilizing iPhone's for filmmaking makes the alienation twofold, both Foy's character and the man depicting the narrative of her character are traversing foreign terrain and we have the pleasure of being invited along for the ride.